white papers
your free in-depth guides to the energy market
white paper
visiting battery markets in Europe and the US
the declining cost of battery technology and its valuable contribution to the energy transition make battery energy storage systems (BESS) attractive to innovators and investors alike. but how prepared is the market for the inevitable rise in commercial battery storage?
this white paper investigates several markets in Europe and the US to illustrate the vast potential of battery monetization.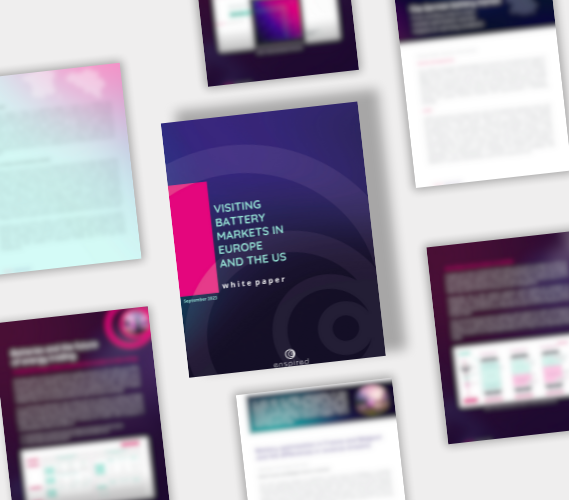 white paper
all about that BESS:
the road to net zero goes through battery storage
as pressure to expand the share of renewables in the energy mix intensifies, battery storage systems emerge as promising tools for accomplishing this feat. the commercial and technological complexity of these assets prompts many questions about their role in the market design.
this white paper gives you a comprehensive overview of the technology and its marketing opoortunities.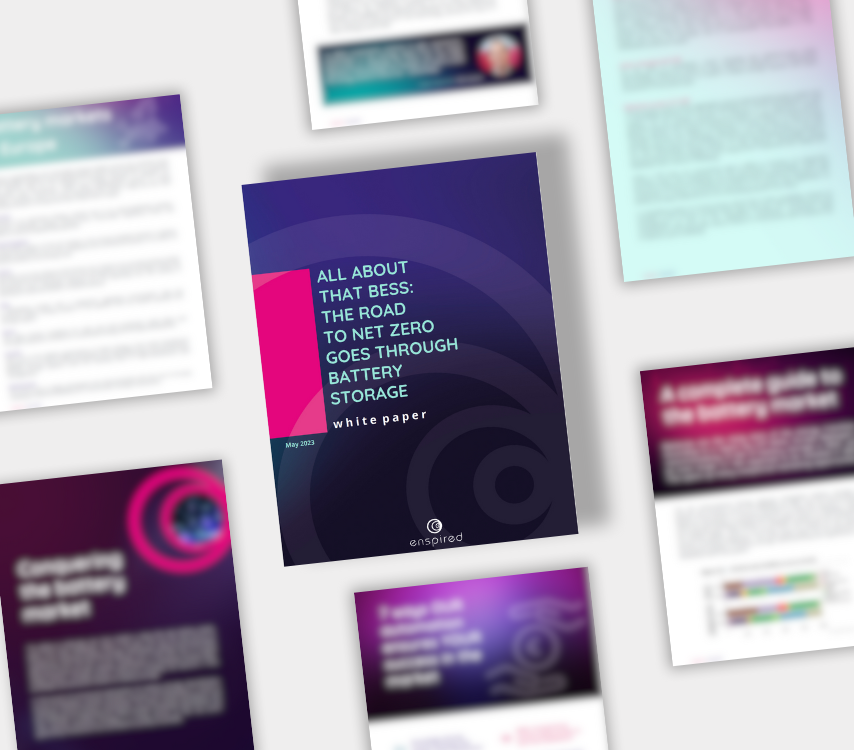 white paper
how to get started with enspired
starting a business relationship is exciting for everyone involved: it offers excellent opportunities to grow, learn and accomplish something great together that, in the long run, will not only benefit the parties themselves but their customers as well. still, going into business with someone new can also be slightly intimidating as it brings up many questions and unknowns. what can I expect from this partnership? what does the partner provide and what will I have to do? are there any risks involved, and if so, what kind of support can I expect?
this 9-page guide gets rid of the question marks and gives you all the information you need for teaming up with us.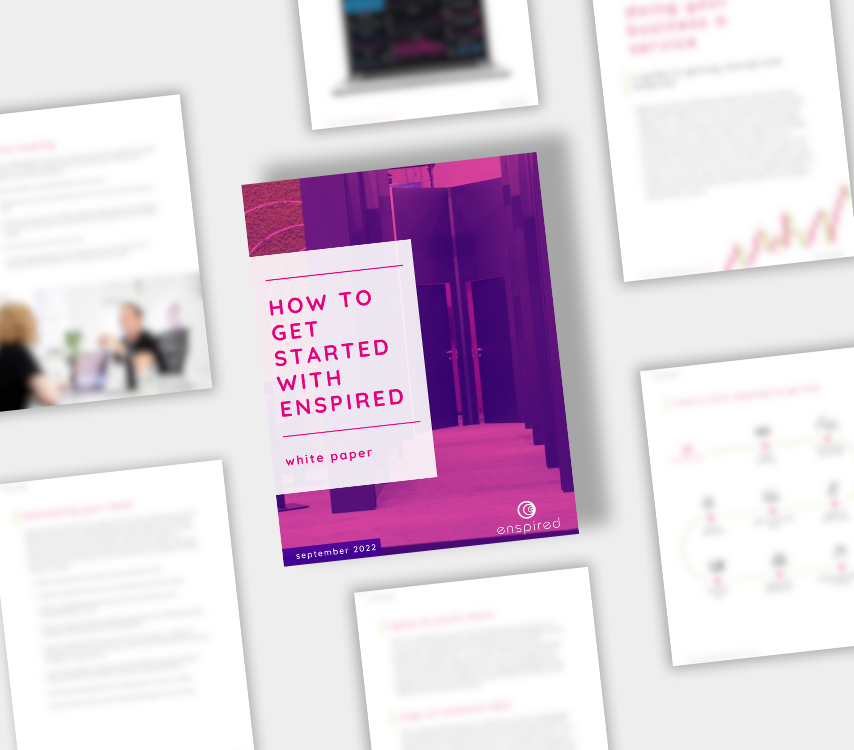 white paper
how to choose the right TaaS partner
24 May 2022
develop your own trading software, buy one from another company or partner with a service provider. these are your options when you're considering profiting from the flexibility of your energy assets. going with a service provider saves you not only money but also a lot of inconvenience. whether it's issues related to market access, software or data

–

everything is taken care of by the provider. if you decide on utilizing a trading partner, another question arises: how do you select the right one?
this useful guide details the most important criteria for choosing the ideal trading as a service (TaaS) provider to aid your decision process.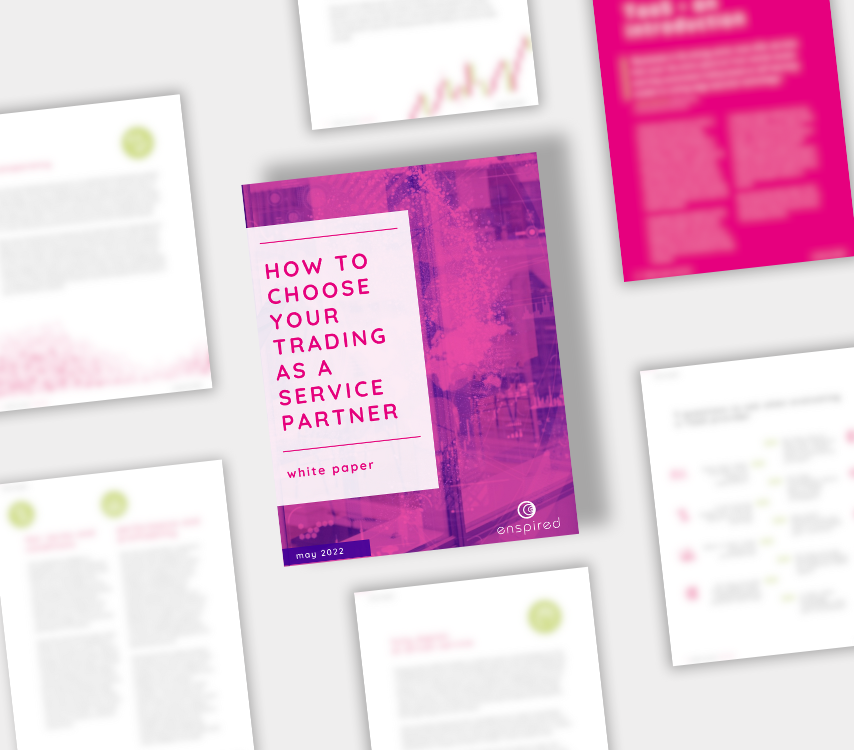 white paper
the energy market of the future
27 April 2022
the energy industry used to be slow and conservative, but the pace of change is accelerating as increasing decarbonization measures are turning the industry on its head. the transition to renewables is the biggest and fastest shift to ever occur in the energy sector, which causes not only political tensions but also grid instabilities and technological problems that require addressing to reach both sustainability and safety of supply.
this 20-page white paper gives you an overview of the current energy market situation and advises you on how to best prepare for the future.